Brampton First Aid and CPR Training
We provide a comprehensive portfolio of interactive, hands on standard first aid, CPR/AED, Basic Life Support (BLS) and Emergency First Aid courses in various levels in order to meet your employer's objective when it comes to first aid and CPR certification. Our courses are offered through Canadian Red Cross & Heart and stroke Foundation.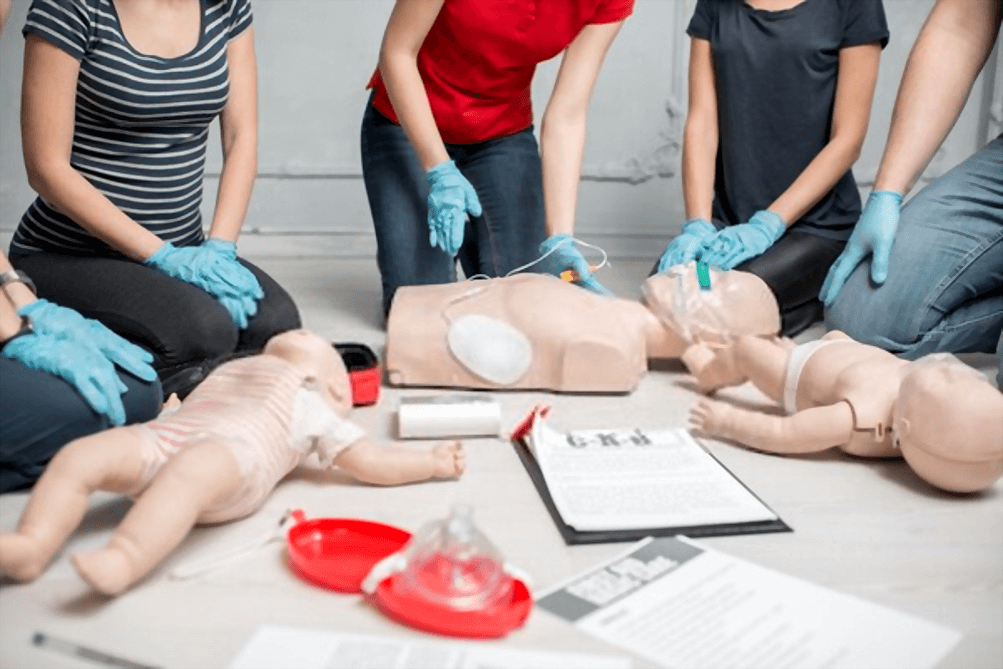 We provide a wide range of services to meet your training needs. Our Courses are WSIB Approved to meet your employment or school requirements. Learn more about us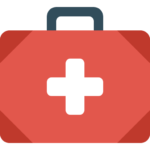 We offer First Aid & CPR courses in Brampton and throughout the GTA for those who need training for work requirements or who want more knowledge to respond to emergencies at home.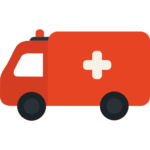 Courses on CPR & AED provide the skills needed to recognize and respond to cardiovascular emergencies and choking for adults, children, and babies depending on the level of CPR chosen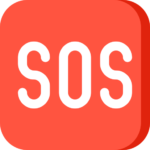 Emergency First Aid & CPR is for people who want a general knowledge of first aid principles and the emergency treatment of injuries. The certificate includes AED certification issued from Red Cross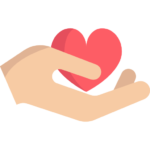 Basic Life Support (BLS) is the foundation for saving lives. It is designed for healthcare providers and trained first responders who provide care to patients in a healthcare setting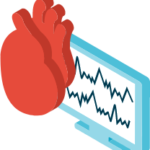 Advanced Cardiovascular Life Support (ACLS) is an advanced, instructor-led classroom course through Heart & Stroke Foundation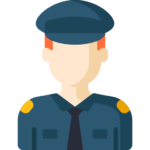 Online Security Guard Training program provides the skills and abilities necessary to work as a security guard in Ontario.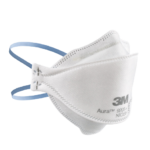 We provide Qualitative N95 Mask Fit test for individuals and groups. Our qualitative test will be conducted according to the CSA Z94-4 standards.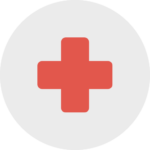 We offer re-certification classes for those who have previous certificate issued within 3 years. Proof certification is required.
Brampton First Aid & CPR Training Courses
We provide Brampton First Aid, Standard or Emergency First Aid training, CPR Training courses and Red Cross recertification in Brampton. To learn more information about online blended learning, please contact us. Group or Corporate discounts are also available.
CPR Certification are provided through the Canadian Red Cross and Heart and Stroke Foundation. For more questions about your next training, please visit our FAQ
Select Training Location and Course
General Public can make a big difference in saving lives. Our First Aid courses are designed for people who want to learn essential life support skills to better respond to emergencies at home or in the community. Our First Aid courses prepare learners through instruction, demonstration and practice. Equip yourself with the knowledge and abilities needed for common health emergencies.
We provide CPR Training to childcare providers and licensed child-care agency throughout the GTA. We provide Standard First Aid & CPR Training which can be completed in 2 day in-person or blended option (Online _ 7.5 Hours in-class). The courses entails proven methods for providing basic, urgent assistance to injured or ill adults, children and infants. Through a combination of instruction, demonstration, and hands-on practice, participants will learn how to determine the severity of a patient's condition, including severe allergic reactions, and practice safe intervention when providing them with emergency support.
As a fitness trainer, we recommend Standard First Aid & CPR Level C certification. First aid is recommended although not required. CPR is valid up to one (1) year from the date it was originally issued. CPR recertification must be completed annually to renew your certification(s)
Brampton First Aid CPR provides required CPR Training needed for health care professionals such as RN, RPN, PSW, RT, Paramedics and Physicians.  Basic Life Support (BLS) is the foundation for saving lives. It is designed for healthcare providers and trained first responders who provide care to patients in a wide variety of settings or by people in a healthcare training program. We will train you to quickly recognize several life-threatening emergencies, give high-quality chest compressions, deliver appropriate ventilations and provide early use of an AED through simulated clinical scenarios and learning stations.
Brampton First Aid & CPR offers hands-on, comprehensive first aid & CPR/AED group training courses for employers, associations, and community groups in the greater Toronto area.  Group training can be done at our facility or yours. Employers are responsible for ensuring Ministry of Health and Safety guidelines are being met which includes maintenance of first aid kits and providing necessary cpr training as needed.
According to the Ministry of Community Safety and Correctional Services to be eligible for a security licence, you must have a valid first aid and CPR certification. The minimum accepted level of first aid training is Emergency Level First Aid and CPR (1 day of training). The recommended level is Standard First Aid and Level C CPR, which is an extended program (2 days of training). Along with the CPR Training, it is required to complete in-person or online security guard course. 
We also provide 33.5 Hour Online Course provided from ministry approved training provider. Please feel free to contact us for details.
mahesh chaudhari
2021-05-28
It is great center for First Aid CPR course . Excellent instructors providing proper and appropriate Theoritical /practical training. Also guide very well for applying procedure for further courses & licensing . They are honest & reliable.
The instructor was very detailed and enjoyable to listen too. Most classes can be boring however they made it fun and educational at the same time.
Charmaine Reynolds
2021-05-21
Great staff very understanding and professional.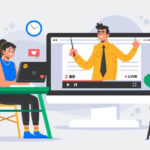 The Online First Aid CPR Training is a blended course offered by the Canadian Red Cross. During COVID-19, WSIB currently accepts the Online Component of the Blended First Aid and CPR course as a valid certificate. The blended (online/in-class) courses offered are for both the Standard First Aid Full Certification and Recertifications. These blended (online/in-class)
Read More>>