Maskfit Testing
Brampton First Aid CPR will be providing a Qualitative Mask Fit test for individuals and groups. Our qualitative test will be conducted according to the CSA Z94-4 standards.
Our Qualitative Fit Testing (QFLT) sessions are based on Occupational Health and Safety (OHSA) regulations.  This respiratory fit mask testing certification meets the requirement for mask fit testing under the Canadian CSA-Z94 standard (use and care of respirators)
QLFT is pass/fail and relies on the user's senses using one of four OSHA-accepted test agents, of which we uses two of the four:
Saccharin (sweet taste); can test respirators with a particulate filter of any class.
Bitrex® (bitter taste); can also test respirators with particulate filters of any class.
Preparation for N-95 Mask Fit test:
Men must be clean-shaven (review the CDC facial surface guidelines). Please consult with your employer or school board if you are unable to shave due to religious reasons.
Do not eat, drink any liquids (except for water), smoke, or chew gum at least 15 minutes before the mask fit test. This will better ensure an accurate and successful mask fit test.
Please bring the completed Respirator Fit-Testing Record Form with you to your session and review our COVID-19 Protocols
Please be on time for your scheduled appointment, or you may be refused entry.
If you fail to show up to the scheduled appointment, you will have to pay the full fee.
 No refunds or last-minute cancellations allowed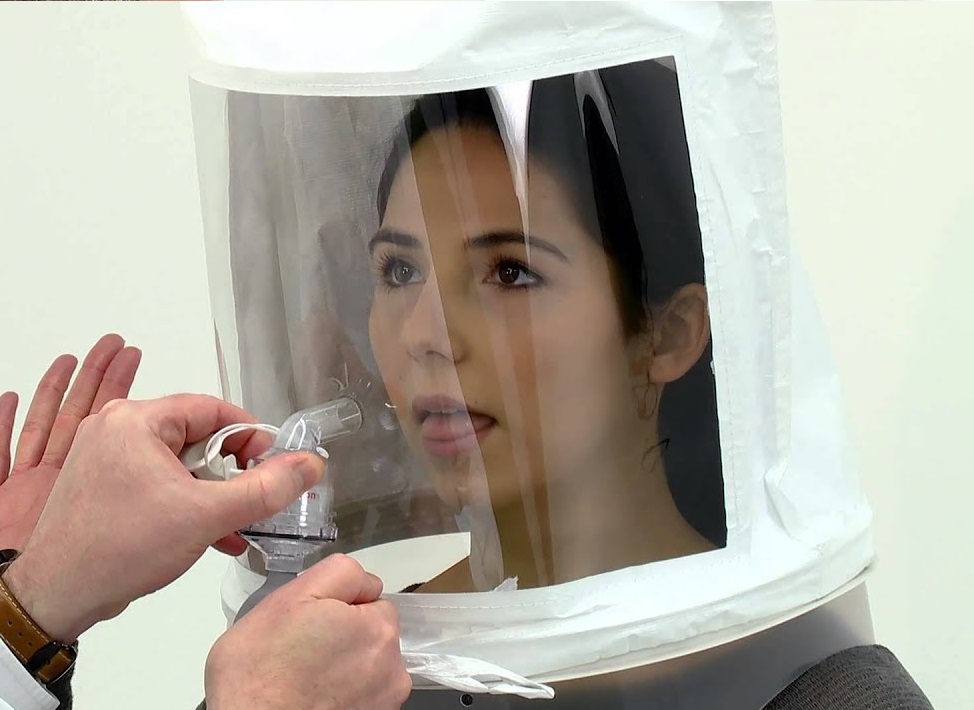 N95 Mask Fit Testing
When a student for a school program (i.e., medical, clinical related, industrial), or a worker (medical, dental, construction, manufacturing), for their profession must wear a mask or respirator.  The face fit mask test determines the right size respirator size for their face. For our respirator testing, we will be solely using 3M N95 Masks (8210, 8160 and 9205+). If you have your own mask, please let our respirator test know prior to your appointment. This mask must be a professionally fitted respirator mask.
Please see watch the video on how to properly wear and remove N95 Respirator mask.
Donning and Doffing of N95
Mask Fit Test Location
45 Bramalea Rd Unit #212
(Free Parking available at the back of building)