Qualitative N95 Mask Fit Testing
N95 masks are a critical piece of personal protective equipment (PPE) used in various industries, including healthcare, construction, and manufacturing. The N95 designation means that the masks filter out at least 95% of airborne particles, making them effective in preventing the spread of infectious diseases, such as COVID-19. However, it's essential to ensure that the mask fits properly on the face to ensure maximum protection. That's where N95 mask fit testing comes in.
N95 mask fit testing is a process of evaluating the fit and seal of an N95 mask on an individual's face. The purpose of this test is to determine whether the mask provides adequate protection by ensuring that it fits snugly on the face and doesn't allow any air to leak around the edges. Proper fit and seal are critical to the performance of an N95 mask, as an ill-fitting mask may not provide adequate protection against airborne particles, or even increase the risk of exposure by allowing contaminated air to leak through the edges.
There are several methods of N95 mask fit testing, including qualitative fit testing and quantitative fit testing. Qualitative fit testing relies on the individual's sense of taste, smell, or irritation to detect any air leakages around the mask. On the other hand, quantitative fit testing uses specialized equipment to measure the amount of air leaking through the mask, providing a more accurate assessment of the fit and seal of the mask.
Steps for N95 Maskfit testing:
The N95 mask fit testing process typically involves the following steps:
Cleaning the face and beard (if any) to ensure a clean and smooth surface for the mask to fit onto.
Putting on the mask and adjusting it to achieve a proper fit and seal.
Performing the fit test, either qualitative or quantitative, to determine the effectiveness of the mask's fit and seal.
If the fit test results are unsatisfactory, the individual should try a different size or model of the mask until a proper fit and seal are achieved.
In conclusion, N95 mask fit testing is a crucial step in ensuring the effectiveness of N95 masks as PPE. Proper fit and seal are essential to ensuring maximum protection against airborne particles, and the N95 mask fit testing process helps ensure that individuals are using the right mask for their face shape and size. Employers in various industries, such as healthcare and construction, should ensure that their employees undergo N95 mask fit testing to ensure maximum protection on the job.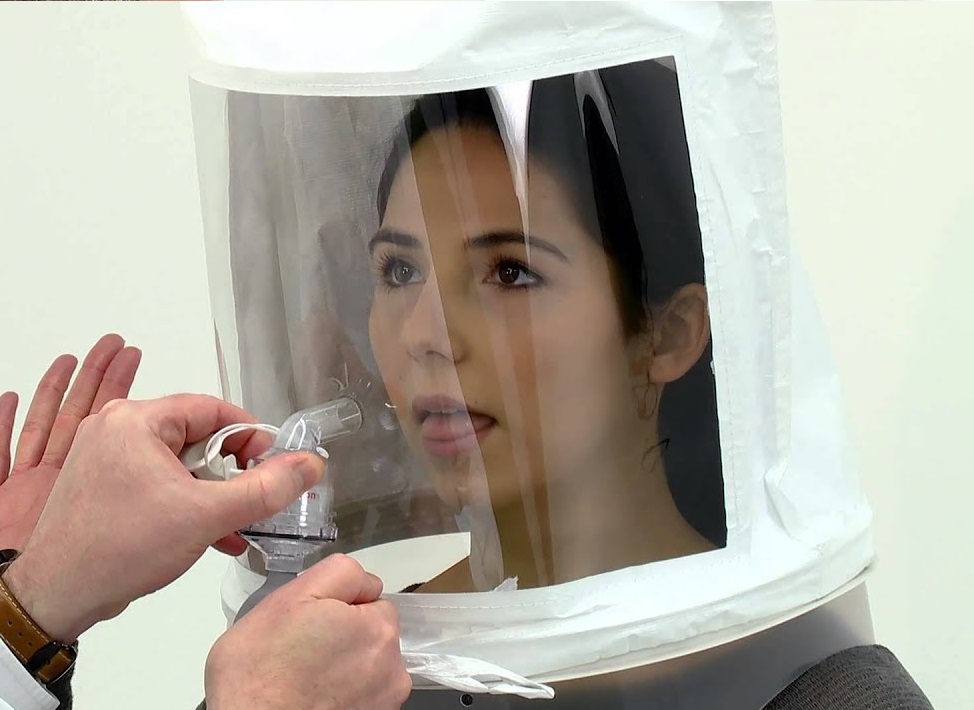 N95 Maskfit Testing is now Available in Brampton!
Brampton First Aid CPR will be providing a Qualitative Mask Fit test for individuals and groups.  Our Qualitative Fit Testing (QFLT) sessions are based on Occupational Health and Safety (OHSA) regulations.  This respiratory fit mask testing certification meets the requirement for mask fit testing under the Canadian CSA-Z94 standard (use and care of respirators). At our facility, we provide the following 3M Masks: 8210, 1870+, 1860S